Spaghettata : What a success!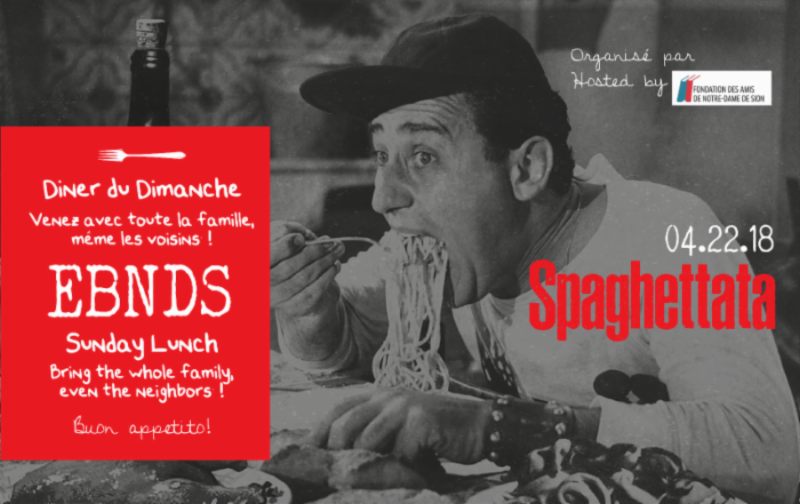 Over 375 guests took part in our first Spaghettata. What a success! Thanks to your generosity, The Spaghettata, organized by the FANDS, has raised over $10,000 for our school yard!
On behalf of the organising committee and the EBNDS community, we would like to thank the following moms for volunteerting their time, we could'nt have done it without them!
Mina Ladores
Dimitra Kafantaris
Rachelle Casson
Elisa Rossi
Karine Gore
Jessica Haddad
Stefanie Kalil
We would also like to send a special thank you to our donors who graciously donated towards our raffle prizes;
Eastman Spa
Station 5
Amanda Cournoyer
Di Iorio Family
Morena Family
Annie Hebert Lalonde & Family
Kalil Family
Frintzilas Family
Ferri Family
Sasso Family
THANK YOU!